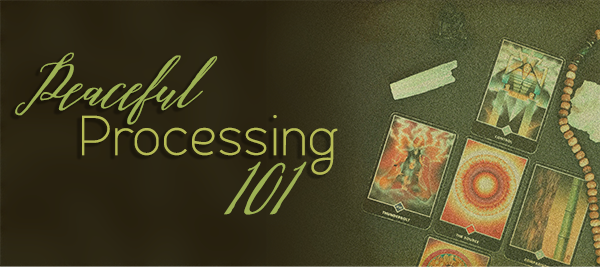 Peaceful Processing 101

Saturday, January 14, 2017 from 10:00am - 2:30pm
Days till workshop: 2154 days ago
Instructor(s):
Andi Tippie

Exposing the Light
PO Box 3126
Crested Butte , CO 81224
http://www.exposingthelight.love

Workshop Details:
---
Each day we are faced with many situations that may trigger within us an emotional upheaval. During these times, we have two choices:
We can feel overwhelmed, frustrated or wallow in our discomfort - or worse.

Or we can learn accept the discomfort and find new ways to deal with situations that can pull us off our center
---
In this workshop, we'll be diving into understanding and learn more about how to Peacefully Processing with some practice! We'll learn:
What processing is: And is it possible to do it peacefully?
Unzipping: What is it and why is it helpful?
Using Tarot cards: Getting deeper and learning spreads
And as an added bonus, you'll receive:
A personal Tarot reading: You pick the subject! (More info about scheduling later.)
---
We will also be having a simple Pot Luck for Lunch so bring something yummy to share!
This workshop has expired